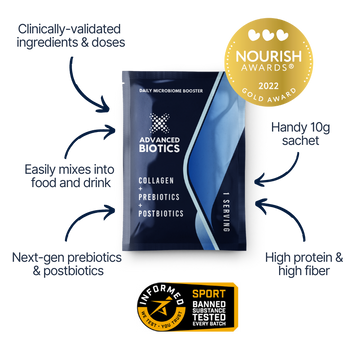 Unleashing the Power of Your Microbiome
Unlock the secret to superior performance and recovery: your gut microbiome.
Our Daily Microbiome Booster delivers a scientifically optimised formula of collagen, prebiotics and postbiotics designed give your gut bacteria the boost it needs for peak performance and recovery.
Shop Now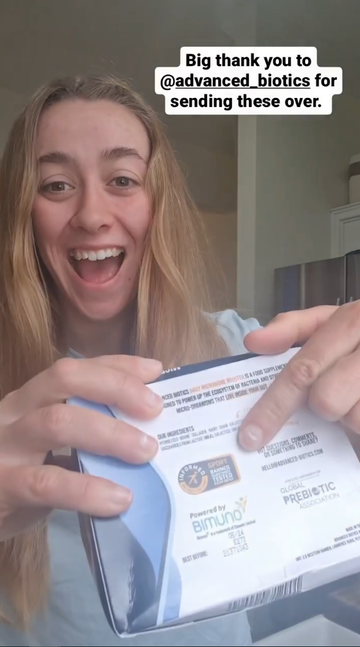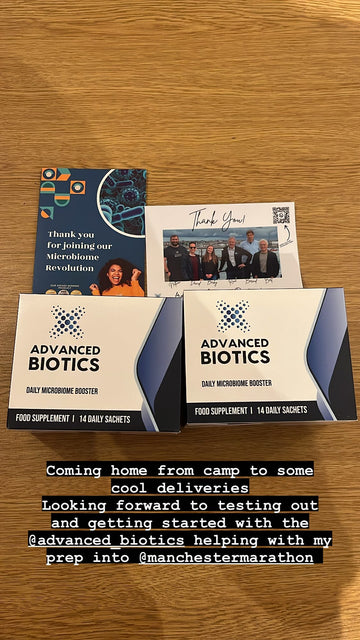 Harness the power of your gut microbiome...
Your gut microbiome is an important and often overlooked player in athletic performance, recovery, and overall wellbeing.
Alongside helping with digestion, this complex and dynamic ecosystem of bacteria inside you can help to kick start your metabolism, control energy, and accelerate recovery ... transforming the way your body responds to exercise.
Your microbiome ensures you're making the most of your diet and training, fueling your body for both stamina and strength, whilst also playing a pivotal role in controlling inflammation - a key process that can impact recovery times and influence how efficiently your body adapts to intensive workouts.
Moreover, your microbiome is your secret weapon in fortifying your immune system. Rigorous training can tax your immune defenses, but a balanced, thriving microbiome serves as your internal shield.
Harness the power of your gut microbiome and you're not just working out; you're working smarter.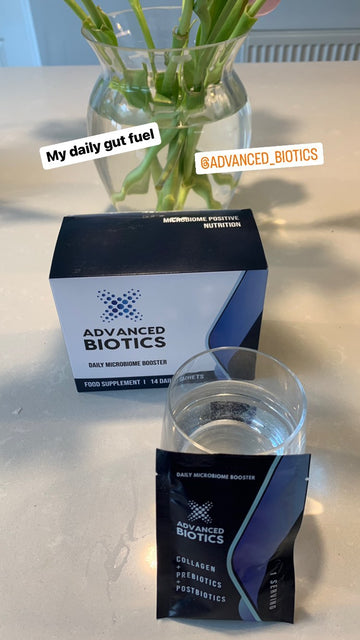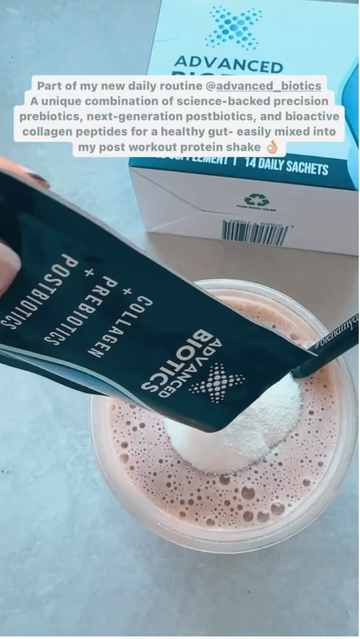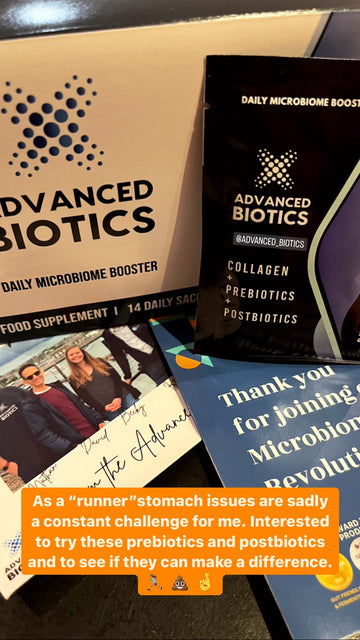 Daily Microbiome Booster
from £18 per box
with Subscribe & Save
Our Daily Microbiome Booster combines two precision prebiotics, a next-generation postbiotic, and gold-standard collagen powder to bring you a multi-functional solution for everyday health and happiness.
It contains no added colours, preservatives or flavours - we only use the good stuff!
Buy Now
Our mission is to make living a microbiome positive life easier.
Our founders spent years researching and developing the perfect combination of gold-standard ingredients, to create a supplement that provides a range of health benefits in a single easy-to-use format.